According to a white paper developed by the University of Sydney Business School in conjunction with medical cannabis company MGC Pharmaceutical in March this year, legalising medical cannabis could create a $100 million industry in Australia.
This figure comes from a rough estimate based on demand in Canada, the Netherlands, and Israel, the only three countries in the world which already have national medical cannabis programs in place.
Demand appears to be in a state of continuous growth in these countries, and researchers from the University of Sydney Business School believe there could be a similar market in Australia.
Researchers at the University of Sydney's business school found that demand for medical cannabis in Australia could be more than 8, 000 kilograms in the first year, bringing in a whopping $100 million, and is expected to grow from there.
The study indicates that there is strong evidence to suggest medical marijuana could bring relief to patients suffering from HIV/AIDS, Alzheimer's disease, arthritis, nausea and vomiting from chemotherapy, cancer, diabetic peripheral neuropathy, Multiple Sclerosis, anxiety and depression.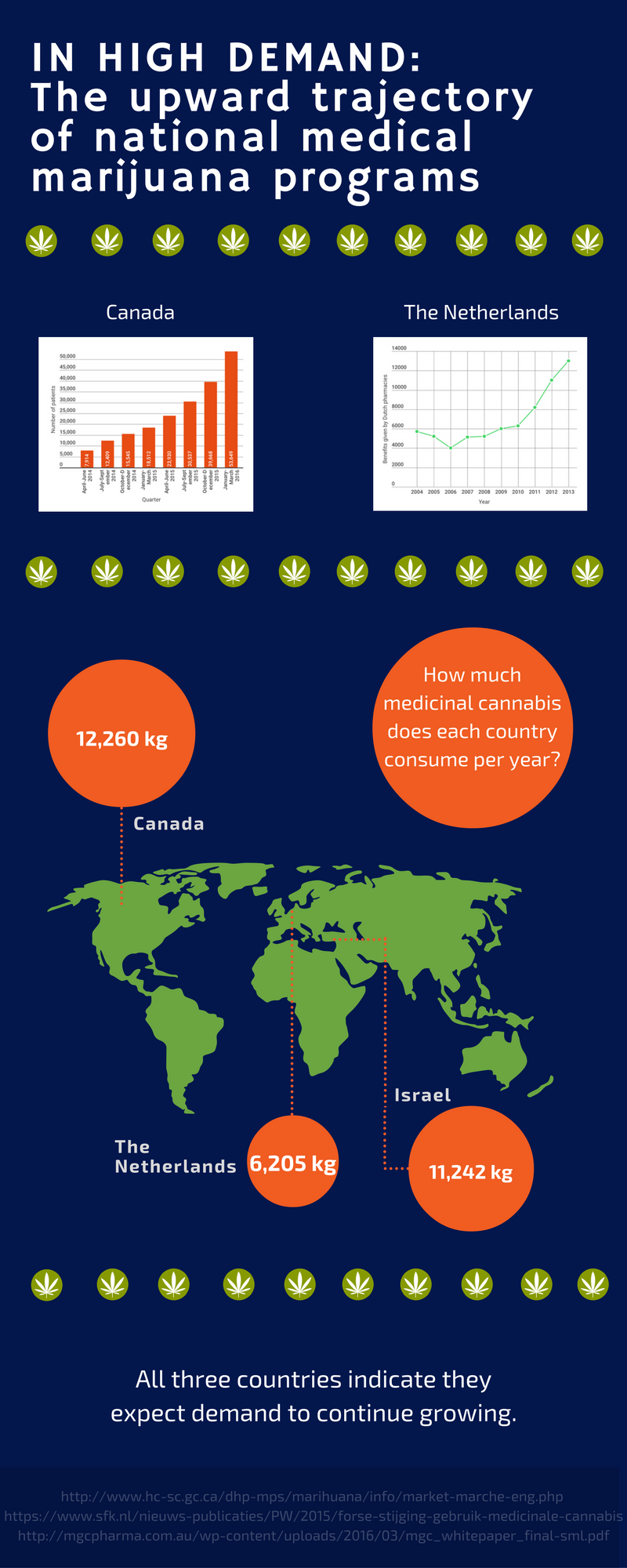 Michael Katz, an author of the study and an associate lecturer at the University of Sydney Business School, told the Sydney Morning Herald that the benefits of legalising medical cannabis go far beyond bringing relief to patients who suffer from chronic or severe illnesses. He said it also delivers a range of opportunities for job creation and wealth creation, and that it is "right in line with Malcolm Turnbull's innovation vision."
Legalisation appears to be in line with public opinion, as well. A Roy Morgan Research survey conducted in 2015 found that nearly 91 per cent of Australians were in favour of legalising marijuana for medical use.
However, the Australian Medical Association is a touch more wary. The AMA's official policy states that, while it encourages further study into the efficacy of medical marijuana on patients with serious illnesses and advocates for grants to be given for research projects on the subject, it does not endorse state-based medical cannabis programs, the legalisation of marijuana, or that the drug currently meets the standards for prescription drugs.
The study similarly recognises that more research needs to be done in areas such as quality and safety best practices, medicinal cannabis products, medical education, and taxation and regulation. It warns that regulation will affect the cost, quality and safety of cannabis products, as well as the capacity for the industry to be innovative, responsive and scalable.
The study also says the Regulator of Medical Cannabis Bill 2014 and the Narcotic Drugs Amendment Bill 2016 support a regulatory framework which avoids the creation of monopolies within the industry by handing out multiple licenses for cannabis production and manufacturing, though it warns that initial regulations may have to be reworked as the size and the nature of the industry changes.
In February this year, the Federal Parliament passed legislation legalising the cultivation of marijuana for medical uses, and regulations governing production under license are now being drafted. It looks as if the Australian Government is well on its way to legalising the drug for medical use nationally.
Works Cited:
The University of Sydney Community Placement Program in Partnership with MGC Pharmaceuticals, March 2016.  Medical Cannabis in Australia: Science, Regulation and Industry. http://mgcpharma.com.au/wp-content/uploads/2016/03/mgc_whitepaper_final-sml.pdf
Robertson, J. Sydney Morning Herald online, March 29, 2016. Viewed on 30 September, 2016. http://www.smh.com.au/nsw/medical-marijuana-legalisation-could-be-worth-100-million-plus-research-finds-20160328-gnsbj8.html
Australian Medical Association. AMA Policy: Medical Marijuana. http://medicalmarijuana.procon.org/sourcefiles/AMA09policy.pdf
Stichting Farmaceutische Kengetallen. Forse stijging gebruik medicinale cannabis. Webpage. Viewed on 30 September, 2016. https://www.sfk.nl/nieuws-publicaties/PW/2015/forse-stijging-gebruik-medicinale-cannabis
Health Canada. Market Data, 2015. Viewed on 29 September, 2016. http://www.hc-sc.gc.ca/dhp-mps/marihuana/info/market-marche-eng.php