Entertaining in spring is always fun, whether it's catching up with friends to watch the races or simply celebrating the re-emergence of the sun.
But if you want to take your spring get-togethers to the next level then why not switch out the pies and sausage rolls for some tasty recipes that make the most of springtime produce.
Here at City Journal we've put together a few recipes that will have all your friends coming back for more.
Something to Eat: 
Poached Chicken Skewers with Lemon and Dill Aioli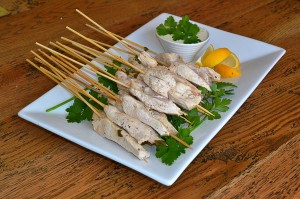 Poaching may seem like a boring way to cook chicken but it is anything but with this recipe. It's one of the fastest ways to infuse chicken with flavour. The chicken will always be moist and tender when poached correctly- and best of all it's not cooked in loads of oil. This recipe utilises lots of lemons and lime, and just a hint of chilli. All of these ingredients are in season for spring and if you have a lemon tree it's the perfect way to get rid of your excess lemons. The aioli helps set off the flavours in the chicken skewers and you'll find it hard to resist double dipping when the tang of the lemon and dill hits your tastebuds.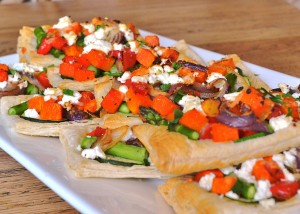 This lovely light snack is packed with springtime flavours. Who can resist the salty taste of feta mixed with a hint of garlic, rosemary and roasted vegetables? This vegetarian dish is anything but plain and your guests won't be able to say no to the smell of these savoury delights. They are simple and scrumptious and make the most of springtime ingredients like zucchini, capsicum and asparagus. Good luck walking away from these. For a bit of extra flavour why not add a squeeze of balsamic glaze or a smear of pesto.
Lamb Kofta Meatballs with Cucumber and Cumin Yoghurt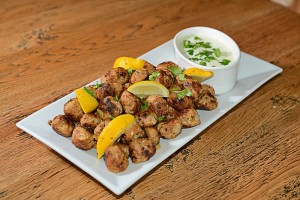 Meatballs are great for entertaining and this recipe offers a fresh twist on the traditional. There is no shortage of fresh flavours in this dish and what could be more seasonal than spring lamb? This recipe is best prepared the day before to let the flavour really sink in. It's pretty easy so long as you don't mind getting your hands dirty and the end result is more than worth it. And did we mention the tangy cucumber yoghurt? Delicious!
Something Sweet: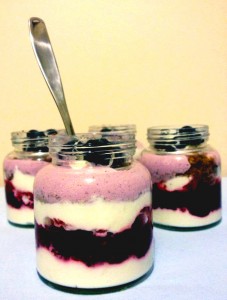 The beauty of a parfait is you can make it in any season, or with any kind of fruit layering you like! It looks great, is easy to put together, and for those with a phobia of ovens – it requires no cooking whatsoever! Here at City Journal, we've put together a springtime crowd favourite that uses some great seasonal ingredients for your spring soiree.
Something to Drink: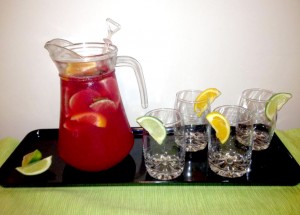 As the weather warms up, it's only natural that you and your guests become a little thirstier. Why not take advantage of the season and give them something colourful to drink? After lots of sampling, we've come up with a fruity, fizzy cocktail that packs a punch for you and your guests.
Have a bit of fun in the kitchen with these simple recipes. Make the most of fresh produce this season and add some spring to your cooking. We guarantee you and your guests will be coming back for seconds.