By Amy Campbell, Emily Collin and Zara McDonald.
Catherine is a 23-year-old tourist from Scotland. On Wednesdays, she mans the bar at iconic West Melbourne pub, The Drunken Poet. Catherine moved to Melbourne four months ago, without any real direction or intentions to remain in the area, permanently. But after noticing a bartender job advertised at the little Irish haunt on Peel Street, Catherine applied.
"They play really great folk music here," she said, when asked about why she chose to look for work in the suburb – an area characterised by its multicultural vibe. "I played the fiddle growing up, so it reminds me of home."
She typifies the classic West Melbourne comer-and-goer, somebody who never stays long enough to become attached to their surroundings, but who loves sharing a pot of Guinness with the area's diverse array of inhabitants. Catherine doesn't reside in the area; she trams to work daily from Thornbury, in Melbourne's North. Because her living arrangements and workplace are split across different suburbs, her investment in local affairs and issues is nominal. But she remains in tact with news back home in Scotland, mainly by using Facebook and reading the BBC's website.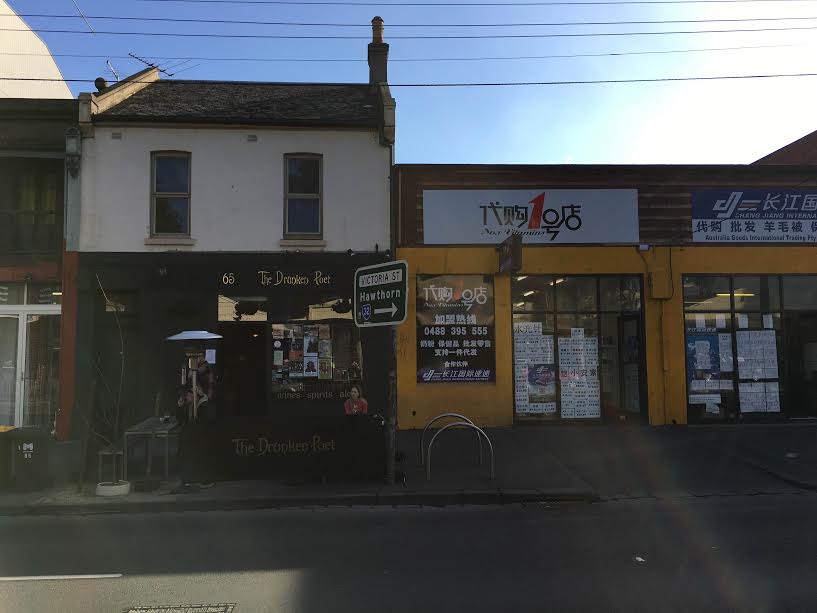 West Melbourne, she acknowledges, is 'very multicultural', and pub's clientele are as diverse as the suburb itself.
"Tradies, teachers, construction workers, students and late night market goers come here," Catherine says, highlighting the strip's sense of diversity. The pub Catherine works in is flanked by Asian supermarkets and drugstores, which culturally, attract a converse crowd. But she acknowledges the owners and customers of these businesses don't refrain from popping in for a pot every once in a while.
Yet, despite the multiculturalism and the backpacking culture, West Melbourne still has somewhat of a community feel. Catherine says the owner of the pub, Siobhan, knows everyone in the area. "She has made it into a bit of an institution."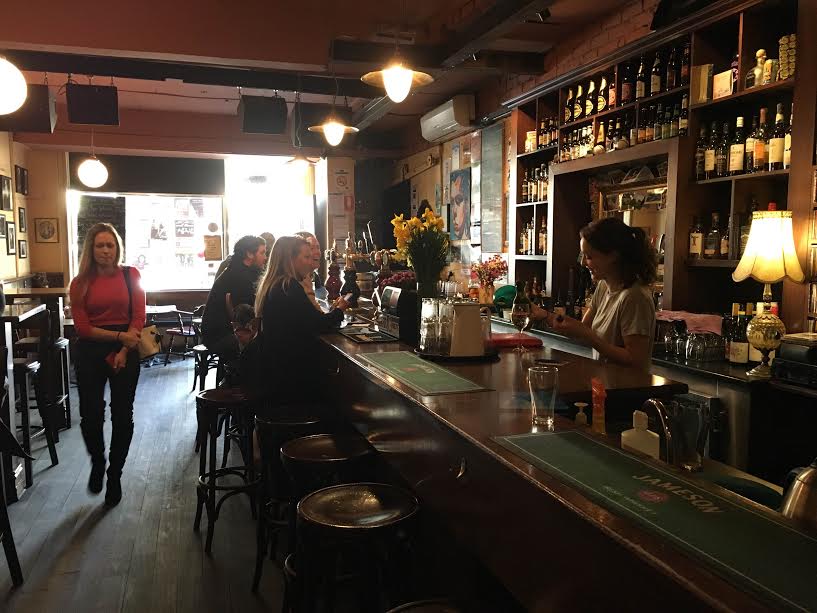 "On different days we have different regulars," Catherine says, about the type of people that frequent the bar. During the daylight hours, the majority of drinkers are 'older men', but during the evenings, when the pub plays host to a selection of live Irish bands, "the customers come from everywhere for the music."
Situated on the CBD fringe, and boasting a number of backpacking and hostel enterprises, Inner West Melbourne is a drawcard for young travellers like Catherine, to both work and play in. And while residents fluctuate as regularly as shopfronts change hands, those who dwell within the area enjoy the constant change this West Melbourne melting pot has to offer.