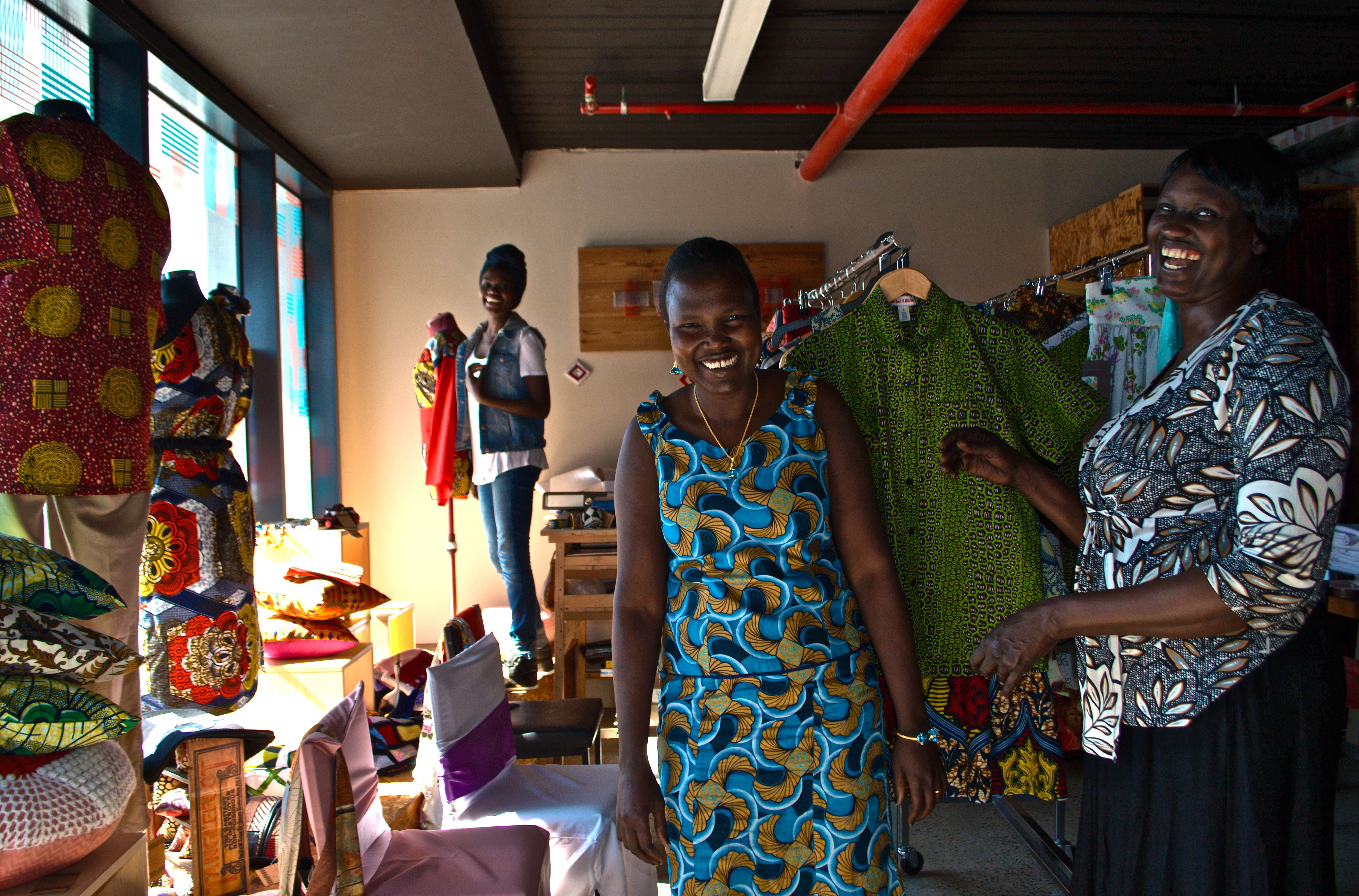 Twich Women's Sewing Collective is a not-for-profit organisation based in Dandenong. It was established two years ago by group of migrant women from the Twich community of South Sudan.
Inspired by their own experiences in assimilating into a new culture, the Twich women provide former refugees, asylum seekers and the disadvantaged communities with opportunities for training in a Certificate III in Clothing Production.
Earlier this month, Twich designs were showcased at the Grand Fashion Parade at the Dandenong Market.
Founder of Twich , Abuk and Trainer for Certificate III in Clothing Production, Fozia.