When I moved to Melbourne three years ago, I wasn't expecting it to be such a culture shock. The social differences separated by Bass Strait was more than I had anticipated. These are some of the habit's I've had to change.
Calling the rest of Australia 'The Mainland'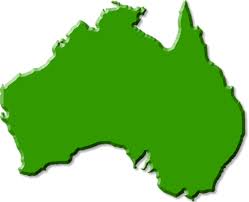 'The Mainland' makes Tasmania seem inferior and smaller than it actually is! If you use this phrase in Melbourne it will seem like you are validating that theory. Please don't. Laughter generally ensued when I used the phrase as a newbie in the world's most liveable city. The phrase will remind everyone that you are from a small island state. Everyone will immediately think you come from a small rural town and assume that no one lives in Tasmania… even though Hobart and Launceston are bigger than most regional Victorian towns. It's easier if you try not to use 'The Mainland' and  try and be a part of it, even though your Tasmanian blood may still boil when you think of the exclusion our apple isle has faced. i.e Australia's most recent commonwealth games uniforms…Grrrr
Drinking proper Coffee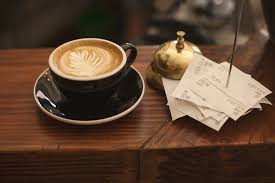 Your coffee specific taste buds will grow and automatically become more obnoxious the moment you step foot in Melbourne. The lax Tasmanian attitude of picking up a coffee from Hudson's or Gloria Jeans will no longer be a part of your personality. You are now a Melburnian, or at least you're trying to put on a good show, and you will seek out turmeric spiced lattes, deconstructed coffees and sample cold drip from your favourite artisanal pop-up coffee cart. You will also need four times the amount of coffee you used to drink, but at least it will be socially acceptable.
You will need to allow longer than 10 minutes to get places
Instead of walking out the door with 5 or 10 minutes to go until you need to be at your destination, you will need to prepare your day hours before. Gone are the days it took me three minutes to walk to my part-time job at Woolworths. Now I either allow hours to get anywhere important or the Tasmanian in me will ignorantly assume that there will be no traffic.. in Melbourne. Public transport is a constant battle with train lines closing down and trams going so slowly, you think the driver is actually trying to slow you down on purpose.
Sand shoes don't exist in Melbourne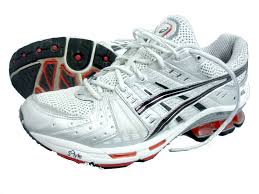 Every Tasmanian reading this understands. Every Melburnian that hears 'sand shoes' thinks we walk around in velcro sandals that a stereotypical uncle would pair with a Hawaiian shirt … although now thanks to Birkenstocks.. donning uncle sandals is no longer frowned upon.
Sand shoes translate to runners, athletic footwear, even joggers to some. The title isn't even questioned in Tasmania, but when people ask me the origin of the name, I've never been able to give an answer.
Menulog… need I say more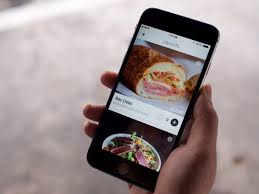 Okay, so yes Menulog technically exists in Tasmanian, but not to the extent of Melbourne. Tasmania's food ordering apps are still in the foetal stages whereas Melbourne is a veteran. Ubereats, Menulog, Deliveroo and Foodora. This is a change in habit that's not necessarily positive, giving millennials less of a chance to hone their culinary abilities. Pizza is easily delivered in Tasmania… just like the rest of the world, but in Melbourne you can get alcohol delivered to your front door. This is the future.
You will stop coveting thy neighbour's Krispy Kremes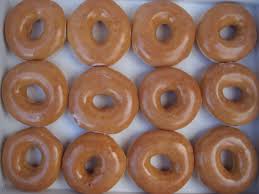 It may seem dramatic and biblical but it's natural to covet what thy neighbour has. Melbourne is Tasmania's neighbour. And it has everything.
The rest of Australia may not be familiar with this but it's a longstanding Tasmanian tradition to buy your weight in Krispy Kreme donuts at Melbourne airport to bring back to your family. They lie in wait to see you come home and pretend to care about your return, but in reality they crave the delicacy that they are deprived of.
Shopping trips to Melbourne used to excite me, I would save up for ages- and now I walk past Mimco, Seed and Gorman without batting an eyelid. Everything is so readily available to you that you stop wanting it. I don't think I've had a Krispy Kreme since the first month I moved to Melbourne. Now the only things I crave are Tasmanian foods that you can't get on 'The Mainland'.
 You will revert back to old habits when you visit Tas
It's inevitable and you can't stop it. It's the same for everyone who has moved from their home town. You will arrive home and you are back at square one. I will refer to runners as sand shoes, and leave it until the last minute to get dressed but still arrive everywhere on time. When I am in Tas, Gloria Jeans shitty coffee will do me just fine and I will resent having to leave the house to get take out. After about three days of being back home and visiting my folks I will long for a Boost Juice and miss everything about my life on 'The Mainland'.