By Taylor Woodward and Tarah Miller
It's an alarming statistic to concern all Australians: 1 in 4 young people aged between 16-24 currently live with a mental health condition.
Despite years of mental health awareness campaigns in Australia, a concerning proportion of sufferers still do not seek support. The government-funded Mindframe Media predicts only 33 per cent of people living with mental health disorders actually reach out.
Professorial fellow and lead researcher of Melbourne University's Population Mental Health Group Professor Anthony Jorm said e-counselling and online health services are rising in Australia.
"There has been an enormous increase in this use of online therapy and Australia I would say is the world leader in that area", Jorm said.
"The e-therapies have advantages. They're very cheap to run. There's no waiting time – you get in immediately. There's no travel involved. If you're in a rural or remote area you can get access."
This being said, the volume of online services readily available makes it hard for young Australians to know the best online service out there and where to start.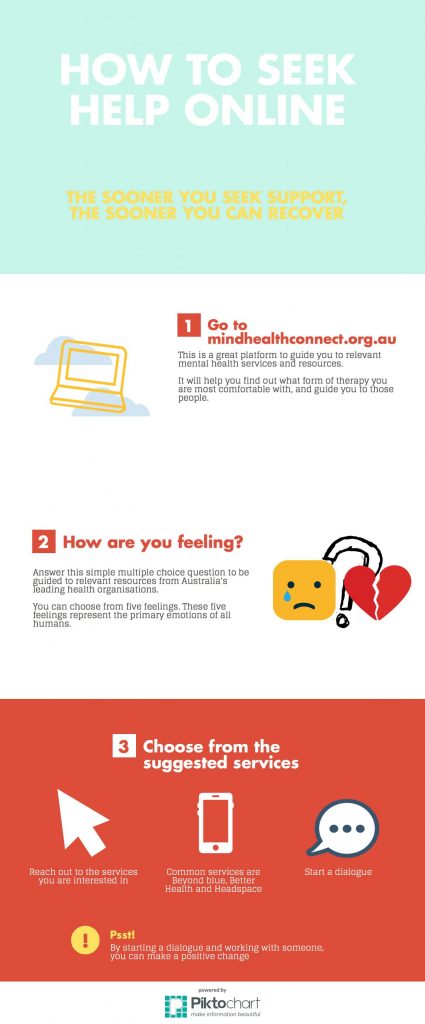 Professor Jorm recommended a free online service MindSpot as a great place to begin. The MindSpot Clinic is a telephone and online service from Australia. It helps people deal with stress, low moods, anxiety and depression.
Professor Jorm called on the government and health bodies such as Medicare to fund promising e-counselling and online services. He said they need to be backed in order to ensure their ongoing development and effective reach.