REGROUND
One persons trash...

Story and photography by Katerina Paltoglou
Melbourne cafes are increasingly paying more attention to ethical and environment choices for their businesses and to consumers. But, perhaps we've become to used to someone else making our coffee that we've forgotten where all the coffee ground go after we've enjoyed our morning fix.

Actions are being seen across all Melbourne cafes: Fair-trade beans, organic milk, recyclable/compostable products, and, of course, reusable coffee cups. Now there's a new initiative that will prevent the shovel fulls of coffee grounds ending up in landfill.

Reground is a specialty waste removal company that takes the coffee waste from cafes and helps recycle, repurpose and deliver it to end users for the purpose of sustainability.

This local enterprise has a simple goal. To divert ground coffee waste from landfill, by helping the coffee industry recycle their coffee grounds. Since launching just over three years ago, they have saved 67 tonnes of ground coffee from landfill.
Founder Ninna Larsen has built the foundation on a simple and easy process of connecting your organic waste matter with someone who wants it.


Danish born and Melbourne based Ninna Larsen launched Reground in 2014. Her passion and commitment to innovative sustainable development comes from her years spent in Denmark, where she studied design, culture and economics. After relocating to Australia and becoming apart of Melbourne's coffee industry, Ninna noticed the opportunity for change.


"Reground started when I was working as a barista in Brunswick East. I was pouring ground coffee into the general waste bin and when I found out where that was going, I felt obliged to try and change the system. I bought a wheelie bin and started chatting to end users who could take the ground coffee and that's how it started. I have always been worried about the condition of the world and I wanted to do my bit to make a positive impact. So I started Reground to make an impact that I was proud of."


Business partner Kaitlin Reid comes from a background in marketing and media.
After spending a year in South America, including a stint volunteering in a coffee region, inspired Kaitlin wanted to realign her values and career. Kaitlin spent some time working with food wastage app Yume before joining Ninna at Reground.


"A year ago, Kaitlin, who is now a business partner, joined Reground. She is working with me on growing the business and our impact. In April 2017 we crowdfunded a van and when we finally bought the vehicle, Reground hired two drivers to do the pick up runs that Kaitlin and myself had been doing up until then. So we are currently 4 people in our team - however we have a strong network of helpers around us, who I all consider core Reground people."


Ninna believes that Reground will positively impact the world mainly through education and spreading the right message. She has high hopes that it will not only be an international business in the long term but also an inspiration to new and uprising companies.


"Long term we are turning waste into a resource, meaning we will be servicing cafes in all capital cities of Australia and hopefully internationally. As well as potentially collecting other organic waste to supplement the ground coffee. We work with a team of passionate people internally and externally who all helps push the agenda in a healthier direction. It's all a very exciting time for Reground."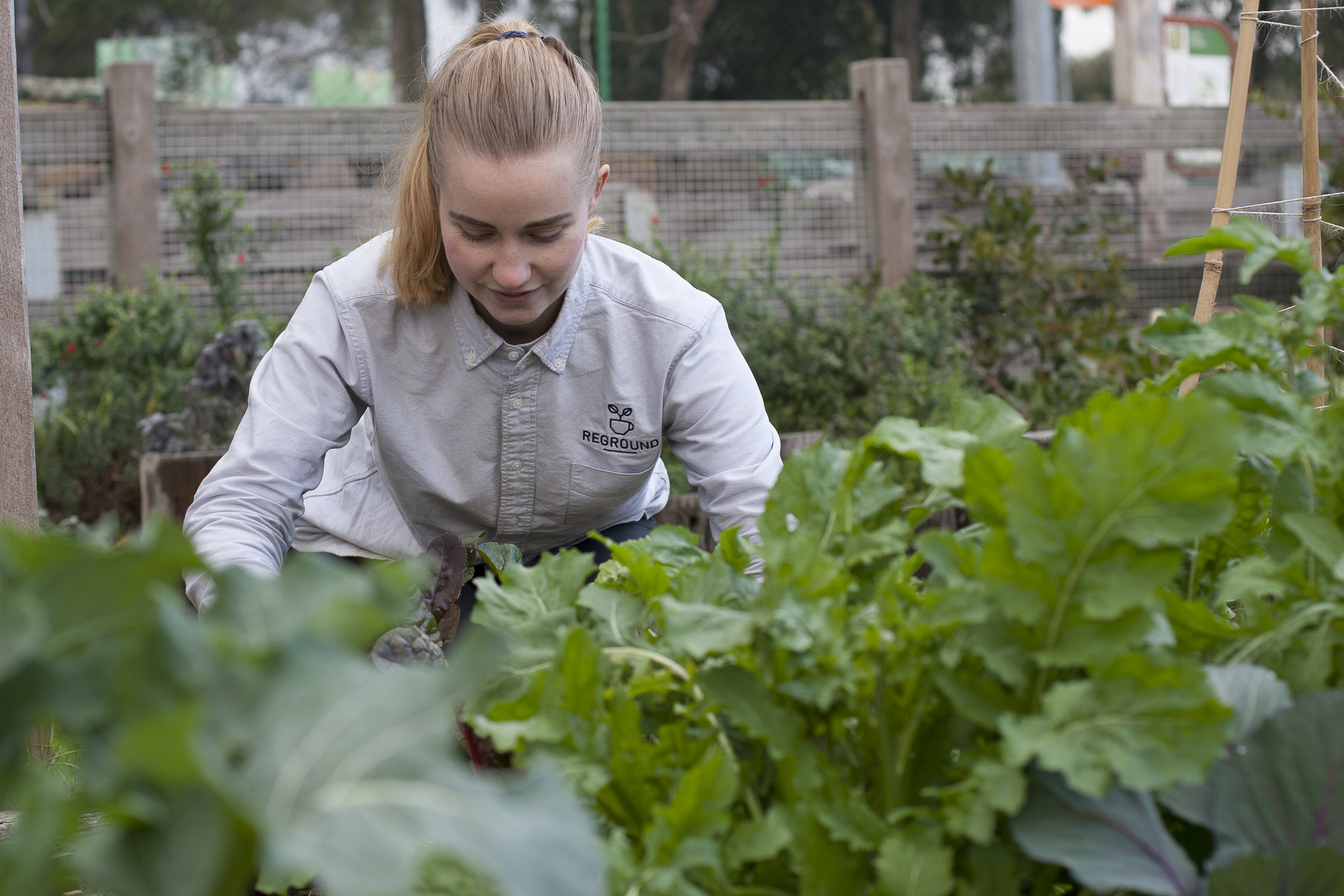 "I believe people of the coffee industry are pretty intuitive in terms of human and social connection. I think it's a human need that we care for the planet as much as we care for the quality of the coffee we drink. So the people of the coffee industry is trying to work with and move towards meeting those needs of a more holistic approach to products or services offered within the community. That's why you see it becoming more normal to add services like the Reground service to your business process, as it is all to do with strengthening the community and the quality of the businesses." — Ninna Larsen
Reground works as a subscription-based service where cafes can sign up for collection times during work hours from Monday to Friday. The recipients of the coffee grounds are not charged. They are carefully selected by Reground to ensure the most benefit to the environment and community.

Reground works with local cafes, such as The Brunswick East Project Loafer Bread and Auction House to collect their valuable coffee waste. The by-product is then distributed to worthy end users.

Ninna said Reground is based on a monthly subscription fee and has no lock in contracts, which is something that is different to other waste removal companies.

Melbournians send 8500 tons of coffee ground waste to landfill every year and an estimation of 1 billion coffee cups each year, equating to around 60,000 kilograms of plastic waste annually.

A recent survey conducted by Planet Ark found that out of 100 cafes, only 38% knew that coffee grounds going to landfill had harmful effects on the ozone layer. Although, 85% knew that spent coffee grounds can be recycled into fertiliser, only 54% were recycling their coffee grounds still leaving 46% going straight to landfill.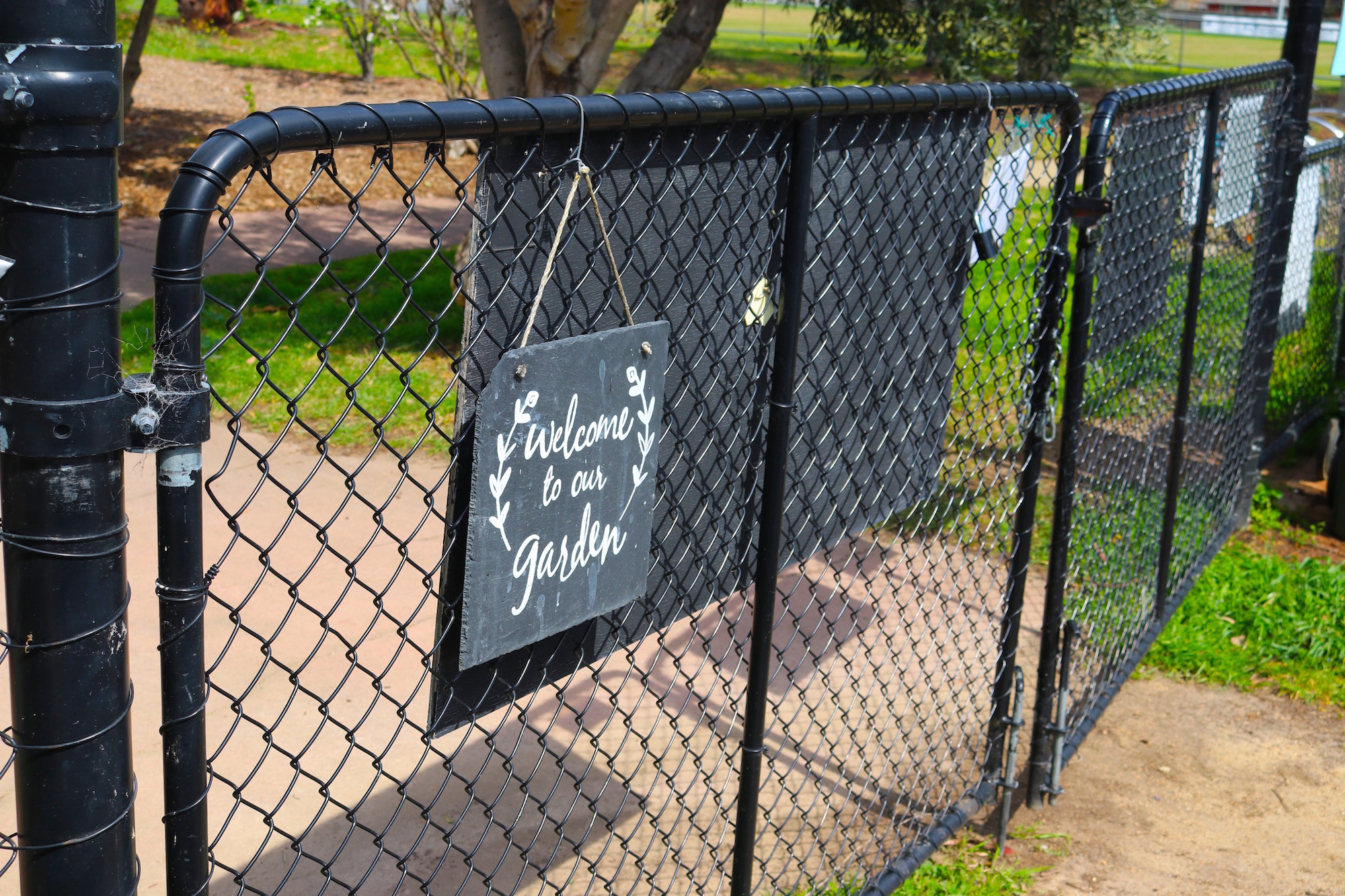 Reground redirecting their coffee waste into gardens daily all across Melbourne. They work with West Brunswick Community Garden, CERES, Rushall Community Garden and other community gardens that have a strong focus on composting and education on gardening. The pair also connect with a network of passionate home gardeners with productive gardens that thrive due to the addition of potassium-rich coffee grounds in their compost.


So, why add coffee grounds to your compost? According to Ninna, adding up to 30% of ground coffee directly to the soil or to compost is highly beneficial. "Ground coffee in compost adds nitrogen, potassium and other minerals that are important for healthy soil. Ground coffee is a very compact product, but is also at the smallest particle size, so it doesn't need to break down any further making it a great accelerator. The ground coffee helps speed up the breakdown of other organic matter in compost as it makes hot compost."


In addition to facilitating coffee ground recycling, Ninna and Kaitlin are also focusing strongly on education, growing awareness of ground coffee as a resource. "We are answering the demand for more knowledge and conversation within the coffee industry… to help change the industry as a whole to be more resourceful for the people, businesses, and the planet."