At the beginning of 2015, I made the big (but quite easy) decision to move from my hometown of Adelaide to Melbourne. A move, which some Adelaidians might say, is similar to the actions of Judas.
While I knew that neither city was entirely alike (let's face it Melbourne is like New York compared to the big country town, Adelaide), I wasn't aware of the cultural differences when you go down south.
Sure, Melbourne is renowned for its laneways, coffee and shopping – literally people from Adelaide fly over to Melbourne to shop, but among us 'foreigners', there are some things we could only learn by immersing ourselves in the culture that is Melbourne.
1. Footy is a focus of discussion
Although this may sound like a no-brainer, Melbourne is the birth home of the AFL, it did surprise me how often footy was brought up in conversation. When meeting someone for the first time in Adelaide, generally one of the initial questions you may get asked is "What school did you go to?" In Sydney, I've heard it's "Where do you live?", however, Melbourne's way of trying to connect is by asking "What team do you barrack for?". Not even so much as adding the 'AFL' part – it's almost expected that you know they're talking about the footy. As someone who doesn't have any interest in the sport, I would always awkwardly answer, "I don't follow the football", to which I would receive five seconds of uncomfortable silence until the person quickly moved onto something else, or sometimes, someone else to enjoy their banter.
2. An umbrella is your best and worst friend
As the saying goes, Melbourne really does experience four seasons in one day, so it pays to take a brolly everywhere you go. However, it's essential you splash out on an extra sturdy one when buying. Melbourne's rain and wind is as fierce as competition between commercial television networks, so spend big or don't even bother. Your $10 umbrella from 7/11 will barely make it round the corner.
3. Locals really hate the public transport system here
Clearly a lot of Melbourne people have never been to Adelaide. The amount of incessant complaining I've heard about train delays, congestion on trams and the Myki system in general seems a little unreasonable. As a girl who has come from a city where buses are the main form of public transport – so yep – all your money goes towards petrol or Uber's, Melbourne's huge network of trams and trains were like a godsend. Being able to go out at night on a weekend and know that I can take a 24-hour train home is one of many of Melbourne's benefits. So long as you have a valid Myki… watch out for the grumpy metro inspectors who prey on "innocent" commuters.
Hey. Melbourne. Could your trams not be shit today? That would be great.

— Ellie 🐍 (@TrashPrincessBB) August 11, 2017
Hey @yarratrams No 96s through South Melbourne, that's fine. But why the hell didnt you put bigger trams on the 12 to compensate?! #sardines

— Nick Morton (@NickJohnMorton) August 9, 2017
https://twitter.com/caseyleneve/status/890141256176857088
4. Planning brunch is like a scene out of 'Mission Impossible'
Dawdling and taking your time in the morning is definitely a no-go if you want to avoid the long cues and waiting lists popular "Instagrammable" cafés impose. If you want to have brunch at 10.30am – make sure to get there at least 40 minutes ahead of schedule. The amount of times I've had to wait over an hour to just get a table is outrageous. Sometimes, places provide free coffee to make standing out in the Melbourne cold a little more bearable. But even if that idea puts you off, just avoid mid-morning brunch altogether and go early or late. Most places in Melbourne do serve all-day breakfast, so you can enjoy that smashed avo and ricotta hotcake anytime of day.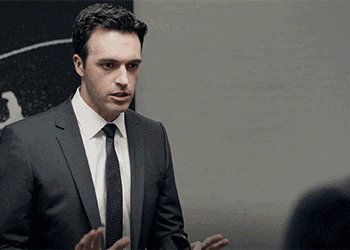 5. Where you sit on the Yarra determines your belonging
There seems to be a bit of a cultural divide between different sides of the Yarra. A Zimmerman shopping, Range Rover driving, 'yummy mummy' south-sider wouldn't be caught dead hanging out in the bars and breweries of Brunswick, let alone go further north from the CBD. Similarly, North-siders aka your typical artsy, bearded hipster will refuse to go anywhere near Toorak Road citing "creative indifferences" – yes someone has actually said that to me. The pressure of having to choose which side I wanted to be associated with became all too much that I decided on being a mediator between the two. I now 'lay low', or perhaps high in this case, living flat-bang in the middle of the Melbourne CBD.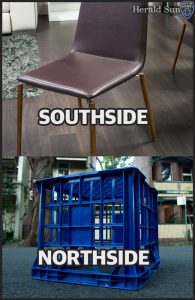 6. Even Melbourne's café institutions are better than your own
Coming from Adelaide, the always reliable and safe option for a coffee and some food is a place called Cibo. It's Adelaide's little franchise glory, which has in recent years expanded over to Western Australia, Queensland and New South Wales. And while I still have a soft spot for the humble South Australian/Italian café, Melbourne's version, Brunetti's, completely chops Cibo's custard cannollis in half. The range of coffee, cakes, sandwiches, pizza, ice-cream – you name it, is never-ending and oh so belissimo! I've probably got a few Melbourne people snickering at this comment, but please, you guys are known for your array of little coffee shops and cafes, surely you could have let another state own the title of best café institution?!
Posted by Brunetti on Saturday, April 13, 2013
7. All you need to travel the world is a wallet and your Myki
Melbourne is renowned for being multicultural with demographers estimating that an astonishing 40% of residents are now foreign born. What does this mean for you? Well, you can stop compulsively obsessing over your gloating friend's Europe Instagram feed and instead go exploring in your own city! The world's best food and culture scene is literally right at your doorstep. Little Italy lies on Lygon Street and in the Carlton precinct where you can buy the world's best pizza at 400 Gradi (yes, it actually won that award), or head to Chinatown for some authentic Chinese dumplings. There's the staple Vietnamese foods of pho and banh mi in Footscray and Richmond, and Greek baklava and yiros on Lonsdale Street in the city. The list of global food and hubs are endless and forever expanding in the burbs.
8. Suburbs and words aren't pronounced properly
Okay, so this is a bit more personal but as someone from Adelaide – the amount of times I've been picked up on my so-called "accent" is ridiculous. Just because I say 'dance' or 'France' without any kind of American twang to it, does not mean I'm some pompous Adelaidian! Australia is still a constitutional monarchy, so it shouldn't seem too alien that us South Aussies like to annunciate our words the British way. Aside from that, you'll quickly be deemed a foreigner if you pronounce suburbs like 'Malvern' any other way than 'Mallvern'. Side note: I'm actually from the Adelaide suburb of Malvern, so having to interchange pronunciation takes some serious multi-tasking. Just like the suburb of Prahran is 'Pran', Carlton 'Carltun', Northcote 'Northcut', Berwick 'Berrick' and Narre Warren 'Narry Warren'. If in doubt, just try your best Kath and Kim voice and you should be right.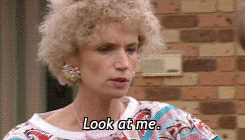 9. Renting is as competitive as Grand Final Day
Have your eye on that cute little cottage in Fitzroy or shiny new apartment in the city? Good-luck, because you've just locked yourself into a solid two-month plus search for your new place. Be prepared to either fork out more for what you want or settling for a place that ticks less of your boxes, because there hardly is a win-win scenario when it comes to finding the 'perfect' rental in Melbourne. When arriving at inspection you'll notice, aside from the numerous rival competitors, the majority of people have already filled and signed the leasing agreement form before having seen the property. The only way you can get in the market is by signing up for the place prior and then limiting your options once the real estate agent has given approval. As for the social media advertisements looking for housemates? Break a leg. It's going to hurt a lot less than being rejected multiple times for not being cool, creative or vegan enough for the current housemates.
10. Fashion and individuality is celebrated
Although I can't speak for the whole population of Adelaide, one general observation is that people there dress to impress. Not to say that people in Melbourne don't, but their care factor is definitely below five. They just dress however the hell they want. Melburnians don't care whether you're wearing the latest Sass and Bide jumpsuit or Kmart boots – they revel in the originality of style… not labels or price. Some of the coolest and most unique clothes you can buy are simply from the little second-hand market's, op-shops and warehouse sales that Melbourne so satisfyingly offers. Black may be Melbourne's token uniform, but they're very accepting and welcoming people so let your freak flag fly and show off your style!