Returning from an exotic travel destination, to the historically youthful streets of Melbourne can leave the worldly wanderer with a sense of deflation.
Charmed by the simple pleasure of a perfect espresso in Florence, the subtle elegance of a tea ceremony in Kyoto, or a deliciously flaky croissant in Paris, the inevitable return "home" to Melbourne can feel abruptly un-enchanting.
For a time, proud Melburnians may even forget the wonders of this city bursting with a vibrant arts, food and design culture, and may forsake the community of creative souls with offerings on every street corner – be it the bin-drumming busker on the corner of Latrobe Street or the balloon-artist in a dinosaur onesie on Bourke Street.
While this sense of parochial ennui associated with the post-holiday blues may fade simply with time, it is reassuring to recall that (away from the cultural deficit and souvenir shop detriment that hallmarks Swanston Street) Melbourne has treasures to offer more fabulous than those of Ariel in her grotto.
Read on for City Journal's top 11 "remedy spots" that will heal the temporary pain of a travel hiatus.
Degraves Street
Like a hug from your mum when you've been away from home for months, there is something very comforting and familiar about returning to Degraves Street after some time away. Sit at one of those round metal tables at Degraves Espresso, sip on your latte and watch the world flow by.
Lady Petrova
If your fantasy-cutesy-cortex is feeling depleted after months of Harajuku-kawaii stimulation in Tokyo, or days spent meandering through Disneyland, Lady Petrova has girlish fun and make-believe magic covered. Her Scott Alley boutique, just off Flinders Lane, is an imaginarium of pretty frocks and sparkly shoes adorned with pastel-coloured unicorn plaits and glitter.
Dukes Coffee
There is nothing quite like the taste of a Melbourne-brewed coffee, and Dukes is one Melbourne establishment that never fails to deliver the perfect flat white. Overflowing since opening in Flinders Lane this year, Dukes serves up a delicious welcome home, followed by a "Remember why you love Melbourne?" That's right. The coffee is great.
Union Lane
Even on a grey day, Union Lane is a splash of vitality, and the perfect distraction from the mundanity of Swanston Street. From Little Collins Street, stroll through Union Lane and inadvertently breathe in the paint fumes, and strong scents of the city, while the graffiti-splashed walls stimulate your ocular senses.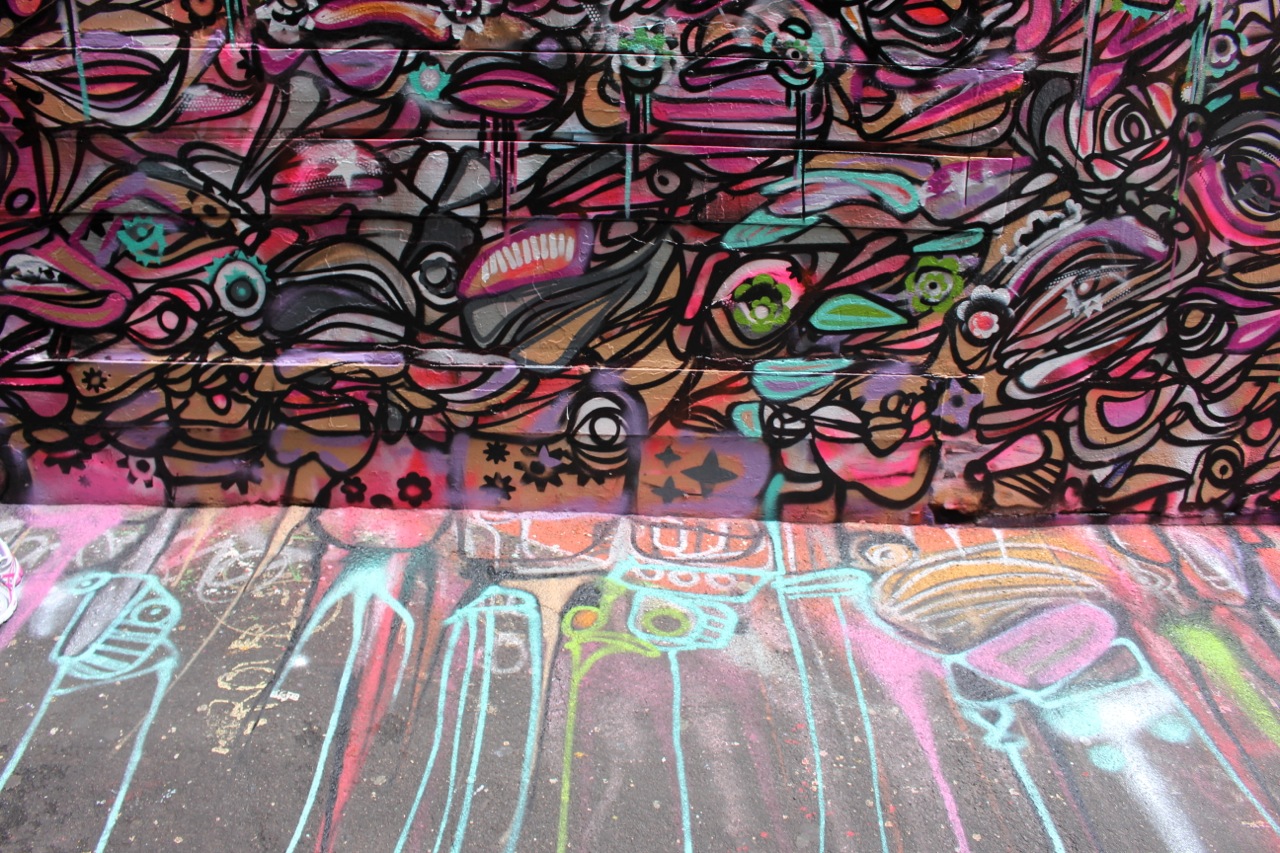 Bar Americano
Step back in time and wander into Bar Americano, where spirits are stored in (and restored by) crystal bottles, the interior is lit by candlelight, and swing music crackles over the radio. This miniature bar in Presgrave Place – an alleyway off another alleyway in Melbourne's CBD – also hosts the city's tiniest exhibition space. The Trink Tank Tank is a 20 x30cm gallery cube built into the external wall of the bar, which displays a new work of art every few months. If delicious spirits and unique art aren't your thing, the coffee here is pretty great too.
Switchboard
Size-wise, Switchboard Cafe is basically a hole in the wall in an arcade beneath the Manchester Unity building on the corner of Collins and Swanston Street. Yet it makes prime use of its location, with kitschy green floral wallpaper and framed vintage paintings making a space that is little more than a display cabinet into a cosy seating area. Avocado on toast and Supreme coffee make it the perfect escape from the John Brack-centric rush of Collins Street at any time of day.
Design a Space
A creative retail concept, Design a Space houses an eclectic mix of clothing and jewellery in Manchester Lane, just off Collins Street. Also located in Fitzroy and Windsor, the Design a Space retail hubs are a place for emerging designers to showcase their wares, with designers rotating monthly. Pining for a pyrite ring, or yearning for a knitted yarn cardigan? With the constant designer rotation, you are more than likely to find something delightful in Design a Space, on every visit.
Shebeen
While you're at Design a Space, drop by Shebeen, a bar/restaurant also hidden in Manchester Lane, with one or two comfy couches and brightly coloured decor including cacti pot plants built into the tables. Styled around the concept of the original unlicensed shebeen bars in South Africa, the venue hosts movie nights, makes great cocktails, delicious banh mi and coffee, (the list goes on) and gives all the profits to charity. Nice one Shebeen.
Campbell Arcade
The underground walk between Degraves Street and Flinders Station is more than just a way to avoid Flinders Street traffic/trams or getting hit by one of those PTV rhinos… As well as being stocked with a handful of shops and the miniature cafe Cup of Truth, which is embedded in one wall of the arcade, the arcade hosts glass display cabinets which are constantly filled with art installations from the Platform Artists Group. The arcade is also home to Sticky Institute – a volunteer-run space dedicated to preserving the ubiquity of the zine; stocking and exhibiting zines as well as being an open resource zine-manufacturing hub.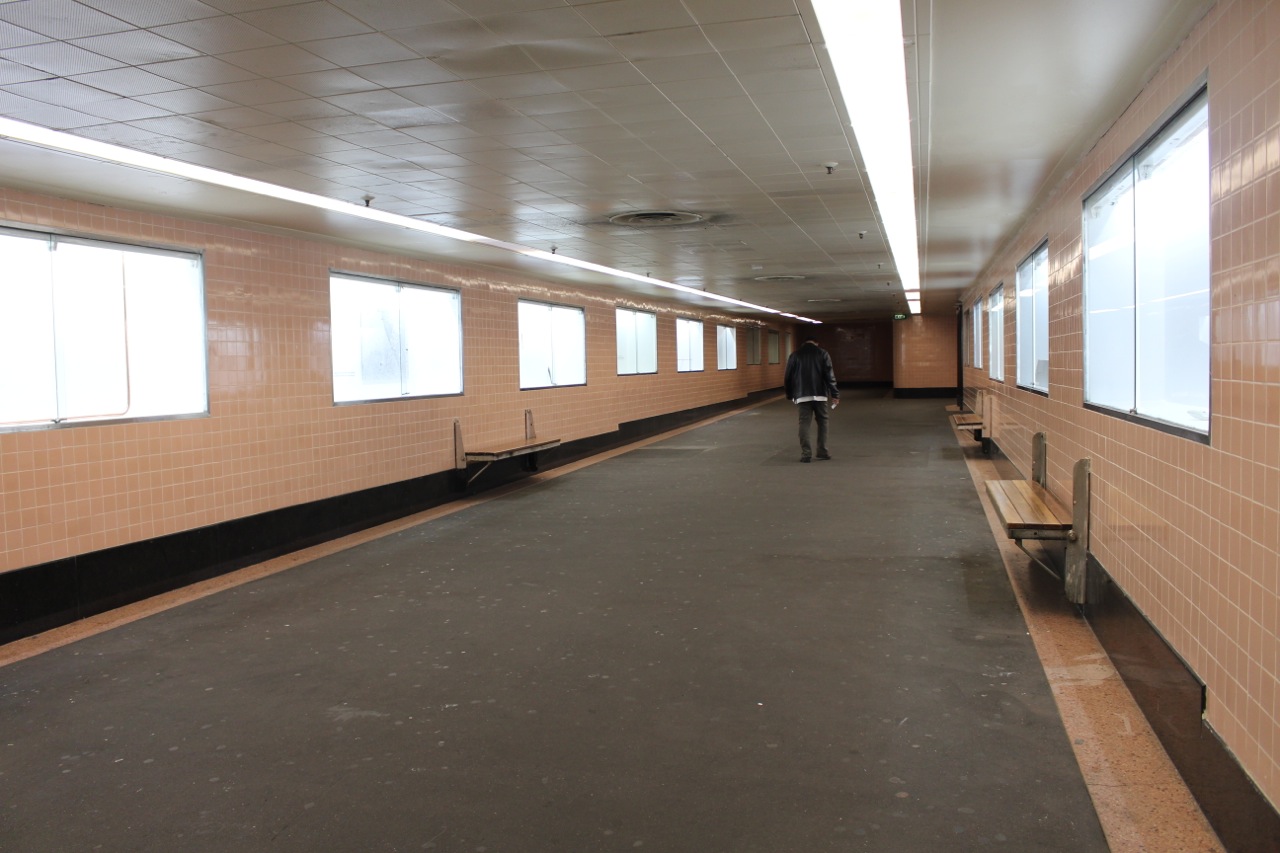 Kinki Gerlinki 
Kinki Gerlinki is one of those stalwart Melbourne labels that play on all the fun, sweet, pop, kitsch and other one-syllable adjectives that serve to epitomise the colourful, frivolous, riotous garb of the Kinki Gerlinki persuasion. They've been around for more than a decade, and have stores in Brunswick and Fitzroy, but the Kinki Gerlinki shop in Centre Place is perfectly located for a spot of eye-candy window shopping after picking up your morning coffee on your way to uni or work.
Shag 
If you've just left Kinki Gerlinki in Centre Place and still have some time (or a few hours) up your sleeve, duck into Shag. This eclectic boutique stocks vintage garb and boasts a shop frontage with enough bling to blind a wombat. A mix of vintage and new, with garments hand-sourced from across the globe, the Shag stores (there is another in Windsor, and a newer store that branched out to Sydney in 2006) are an ever-changing treasure trove of unexpected delights.
Photos by: Camille Gower
Union Lane artwork spills onto the footpath