Audiovisual technologies integrated into social media sites are increasingly popular ways people access news. Live streams on Facebook and the 'stories' function on Snapchat and Instagram are the new 2017 innovations in Broadcast journalism.
Live Streams
Live streams are a fantastic way for news publications to connect with hundreds of thousands people instantaneously. The live stream function on Facebook is one of the most well-used. Organisations such as ABC news and The Age use Facebook to offer live content to their audiences. The massive appeal is that it immerses people into the story. Instead of just being spectators they become participants of the story.  They can leave comments, send 'reaction emojis' and even have in the moment interactions. Live broadcasting ultimately gives the sense of 'collective witnessing'. It makes them feel they are watching the story unravel before their very eyes. This makes it a very powerful tool for broadcast journalism.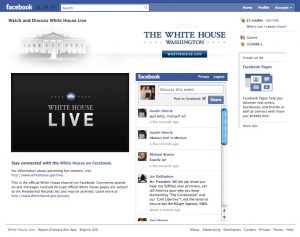 There are also instances of stories being created through live broadcasts from social media. A morbid news story of a Thai man live streaming the murder of his 11 month-old daughter created a lot of headlines around the world. Over 100,000 Facebook users had viewed the initial stream which sparked a lot of controversy due to its disturbing nature. Nonetheless, this is an example of how social media technologies can become the news too. People are using live streams to broadcast events to the public that couldn't be broadcast otherwise. While live streams of murders are thankfully quite rare, they are also able to be used to capture live footage of natural disasters and government press debriefings- U.S president Donald Trumps attracts hundreds of thousands of views in Facebook live streams alone.
Instagram and Snapchat Stories:
Still relatively new and experimental, the 'story' function on Instagram and Snapchat now has a place in journalism. The 'story' functions allows journalists to publish a series of photos, texts and videos that disappear after 24-hours. This way Instagram and Snapchat users can always be assured that the content they are viewing is current. Entertainment and sport news are the most prevalent stories featured through these applications. It has become so popular that earlier in the year, the AFL signed a 'multi-year deal' with Snap Inc. to be able to broadcast exclusive AFL content. Snapchat and Instagram are interesting innovations in sport journalism that provide sport coverage straight to people's phones. This is the journalistic technology that all aspiring journalists should be paying attention to. It is going to be the next big thing in digital journalism.