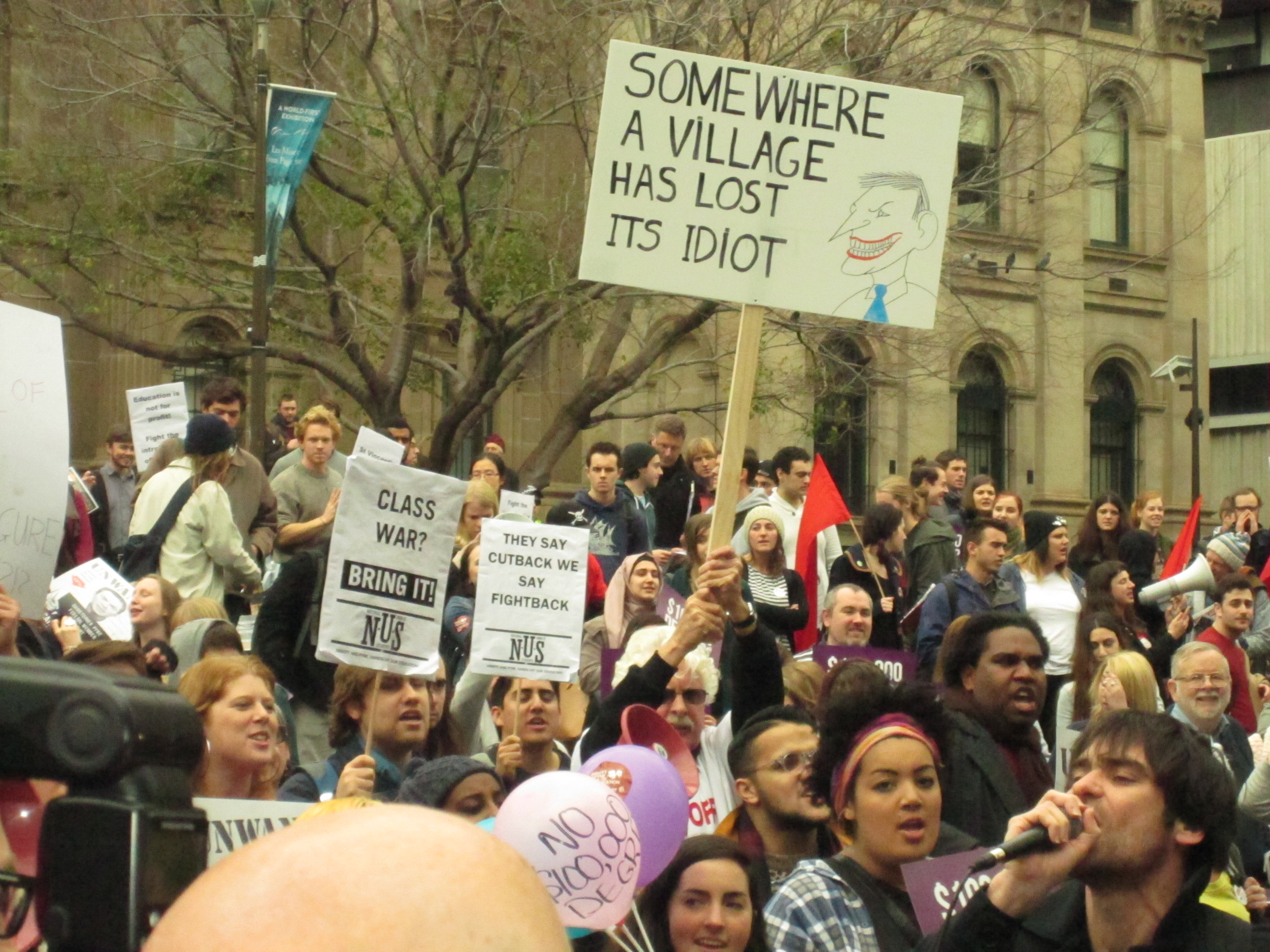 Hundreds of students gathered at the State library in Melbourne today to protest against the deregulation of university fees proposed by the Abbott government.
Many argued that this reform, one of many delineated in the Coalition's contentious budget in May, would result in education costs skyrocketing.
Deputy Leader of the Greens Adam Bandt, who spoke at the demonstration, aligned himself with the students.
"We are angry, and we will fight," he said. "Education should never be the province of the rich."
The rally, organised by The National Union of Students (NUS), hopes to use "pressure from below" to stop the legislation being passed in the Senate next week (August 26).
If parliament passes the reform agenda, Australian students will be face higher interest on their HECS debt, a 20 per cent cut to funding across-the-board, and deregulated university fees.
Such changes, people protested, would fuel a burgeoning "class warfare".
President of the National Tertiary Education Union (NTEU) Jeannie Ray said the proposed reforms would cause irreparable damage to the education system.
"These cuts will mean universities will close down courses and they'll close down campuses. People just won't be able to afford education," she said.
"We need education for all, not just the rich."
Education cuts such as those proposed by the Coalition would force universities to charge higher rates, according to Socialist Alternative spokesperson Natalia Acreman.
"We should never operate under the illusion that a university is not a money-making business," she said.
"Their funding has already been cut, so you can understand why any university will increase fees if they can."
Education Minister Christopher Pyne, whose effigy was burned at the rally, was approached for comment but failed to respond by deadline.
For a video report on the protest by Tom Stayner, click here